Archive for the 'Group' Category
January 1st, 2020
The following Privacy Information is being provided to you as outlined in the General Data Protection Regulation. It is intended to inform you of how the Personal Information you provide to 29th Dublin Blackrock Scout Group (The Group) will be used, by whom and for what purposes.
The Group processes personal information to administer and conduct Scouting related activities. This includes volunteer and youth membership, Scout Group registrations, events, disciplinary processes, communications and notifications of Scouting events, Scout Group fundraising activities, training activities and compliance related requirements (i.e. Garda vetting and insurance). We will never share your information with third parties for any purpose without your consent unless legally required to do so or in the case of protecting members safety.
Contact Details
If you require any information regarding Data Protection and how your data is processed by the Group, please contact the Group Leader on groupleader@29thdublin.org. If you do not have access to email you can request the Group Leaders mobile number from any Scouter in the Section your child(ren) is involved in. If this is not possible you can post your question to:
Group Leader
29th Dublin Blackrock Scout Group
Blackrock Scout Den
Tobernea Terrace
Blackrock
Co. Dublin
A94 W1H9
Scouting Ireland Membership
Scouting Ireland is the National Governing body for Scouting in Ireland and the Group is registered with it to provide Scouting to Youth members in our area. Scouting Ireland uses a centralised electronic database for processing adult volunteers and youth membership registrations. The Group has access to the database and enters the relevant information from each of their members onto this system.
Who is the data controller for my data?
The Group and Scouting Ireland are Joint Data Controllers of the Personal Data used for membership registrations. Scouting Ireland can be contacted at the details above. Your Scout Group can be contacted directly or by emailing your Scout Group's Secretary
Who is the Data Protection Officer for Scouting Ireland and the Scout Group?
Your Scout Group Secretary will be able to provide you with contact details for the person within your Scout Group with responsibility for coordinating Data Protection.
You can contact Scouting Ireland's Data Protection Officer at:
Telephone 01 4956300 or
Email dataprotection@scouts.ie
if you have any questions or wish to make any request in relation to your personal data.
What is the purpose of processing my Personal Data?
The purpose of processing your Personal Data is that it is necessary in order to register and maintain your membership with the Scout Group and Scouting Ireland.
The purpose is also to keep you informed of Scouting events and fundraisers. Scouting Ireland will only use your personal data for this second purpose if you have provided your explicit consent for this purpose.
Will anyone else receive a copy of my Personal Data?
Your Personal Data can be accessed by certain members of the Group Council, County Boards, Provincial and National Teams as well as appropriate staff members of Scouting Ireland, including National Administrative function, in National Office. This will be done in accordance with Scouting Ireland data protection policy only.
In the event of an injury or insurance claim, details of your claim which will include your Personal Data will be passed to the Scouting Ireland's Insurance underwriters.
Where is your Personal Data stored?
Your data will be stored electronically in line with current GDPR requirements on the Scouting Ireland Membership Management System and held locally by the Group using Google GSuite, please see Google Privacy Policy.
How long will your Personal Data be stored for?
Your Personal Data will be held for the duration of your Membership and it will be deleted by us in the event that you withdraw or resign your Membership or you are removed in accordance with the Scouting Ireland Rules and Constitution. However, we may retain your Personal Data after your Membership ceases if we decide that it is strictly necessary to do so in the circumstances in accordance with our data retention policy.
Posted in Group | Comments Off on PRIVACY NOTICE
January 2nd, 2018
It is that time of year again and we are doing out now yearly Christmas tree collection, please click the link for the PDF flyer.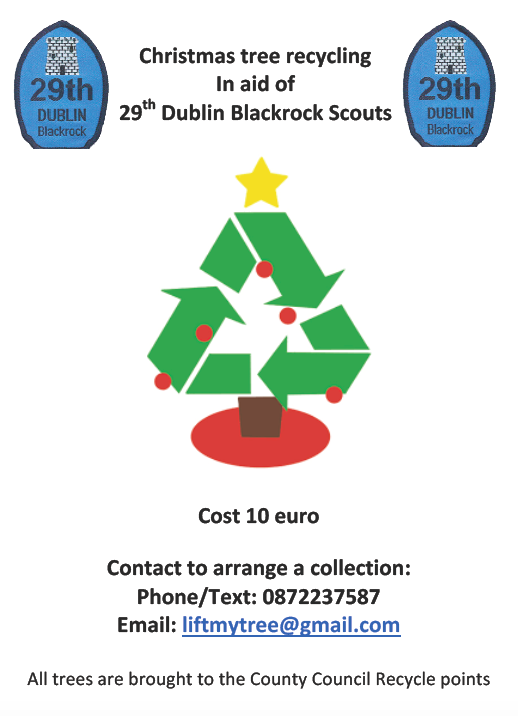 Posted in Beavers, Cubs, FMC, Fundraising, Group, Leaders, Scouts, Ventures, Website | Comments Off on Christmas Tree collection 2018
May 8th, 2017
Well done to Standard and Novice Patrols for winning their respective categories in this year's Smelvin.
Posted in Group, Scouts | Comments Off on Smelvin 2017 Winners
February 15th, 2016
To be carried in your rucksack. All Scouts must have a rucksack with double shoulder straps. 
 

Uniform (to be worn while traveling)



Kneckerchief



Shirt



Dark Trousers



Hiking Boots or Strong Shoes

2 full changes of clothes

Eating Utensils



Plate



Bowl



Cup



Knife



Fork



Spoon

Toiletries



Toothbrush and paste



Facecloth



Soap



Towel

2 Tee-towels

Raingear (Trousers and Jacket) 

Torch

Pyjamas

Boots for hiking, must have ankle support

Hat, scarf, gloves

Gaiters (optional)

Runners (to be worn when not hiking)

Water Bottle

Thermos Flask (optional – if you want a hot drink)
Please Note:
When you are packing your rucksack, the rucksack must be lined with a plastic bin liner. No gear should be attached to the outside of the rucksack and everything must be packed into ONE bag.
Posted in Group, Scouts | 1 Comment »
February 2nd, 2016
Hello everyone, the next fundraising event for MIC2016 will be clothes recycling. 
We will accept good quality clothes,
shoes

handbags

belts

teddies

sheets

mobile phones

tablets
We cannot accept
duvets

cushions

curtains

blankets 

end of life clothing etc
We will start collecting the recyclables on Monday 8 February 2016. You can put any of the above items in bin bags and drop down to the Scout Den. 
Collections will be done by a Scouter in the Scout Den Car Park, or you can arrange a collection if you have more than a couple of bags. Please DO NOT leave bags in the car park unless someone is there to accept them. All electronics should separated. 
If you wish a arrange a collection please email hughATSYMBOL29thdublinDOTorg and he will arrange a time that suits. 
The fundraising is being done in conjunction of a recycling company call Bag2School and they will pay per kilo of recycled items. The company will also donate a further 10% of what we raise to CanTeen Ireland. 
Please see flyer below that we will give out at Section meetings.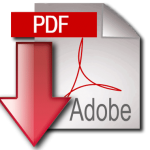 Posted in Beavers, Cubs, Fundraising, Group, Leaders, Scouts, Ventures | Comments Off on MIC 2016 Fundraising – Clothes Recycling
October 24th, 2015
Have a look at the County Forum that is being run in Blackrock Scout Den on the 27th/28th November!!
DL County Youth Forum
Posted in Group | Comments Off on Scout County Forum
September 12th, 2015
Congratulations to our new Chief Scout Christy McCann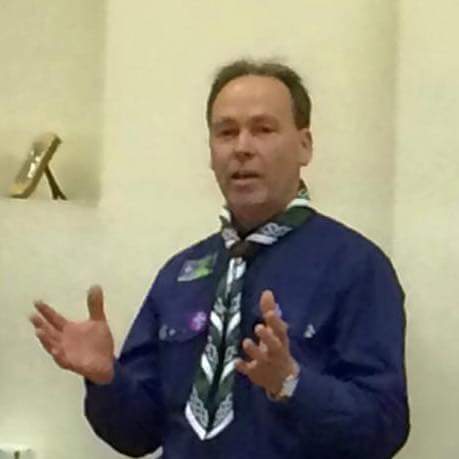 And our new International Commissioner Claire Mcenroe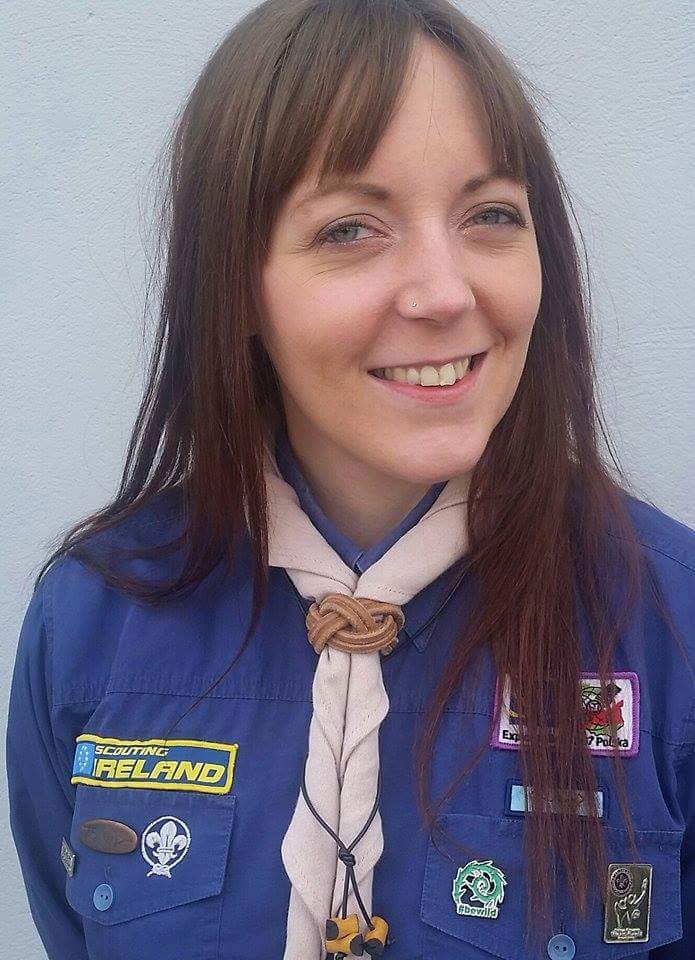 Well done to both and good luck in their Scouting journey.
Posted in Group | Comments Off on New Chief and International Commissioner