About 29th Dublin Scout Troop
We are an Irish scout troop based in Blackrock, Co. Dublin, Ireland. We're a member of Scouting Ireland. Scouting Ireland is a multi-denominational, co-educational, youth based association across the entire island of Ireland. We have our own scout den and our own grounds just by the sea. We practice the scout method through our weekend activities and weekly meetings to young people between the ages of 6 and 26. We have a long history in the community of Blackrock, first founded by Peter Pender in 1940. Between our different age groups we teach Scouting skills such as pioneering, hiking, rock climbing, backwoods survival training, sailing, canoeing, first aid and other really useful skills.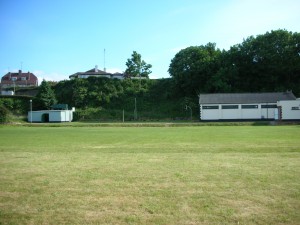 Our scout den is available to be rented out by scouting and non-scouting groups alike. Recently redeveloped, our scout den has central heating, a large meeting hall, a small meeting room (up to 15 people, with white board and a large TV screen – laptop ready) kitchen and toilets. We have a large football field, which is perfect for pitching campsite for any scout, between the scout den and the sea. Our site is located 5 minutes walk from Blackrock village, 1 minute walk from the DART (Dublin city train) station at Seapoint and a 5 minute drive from Dun Laoghaire Ferry Port. If you are interested in Booking our den look at our Scout Den Information page.
We are always welcoming new people to 29th Dublin Blackrock Scouts. If you are interested in joining or want to find out more about us, please keep reading the website.