Archive for 2013
December 3rd, 2013
Here are some preliminary details about next years annual camp.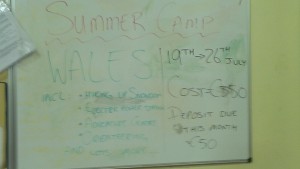 Letter will issue next week. 
Posted in Scouts | Comments Off on Scout annual camp Wales 2014
December 3rd, 2013
Scouts are going to JumpZone on Tuesday 17 December 2013, please see details below. An email will follow as well.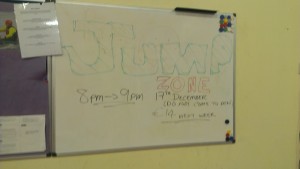 Scouts are trying a new communication channel, pictures on phones. 
Posted in Scouts | Comments Off on JumpZone 17th December 2013 Scout Activity
November 28th, 2013
The Scouts went on a Hike last Saturday and had a great day out. The weather was great, plenty of sunshine, a bit of mist and frozen peat near the top. 
Here is a picture of us on the summit of Camonderry
We had to invest a few Scouts on the hike, here is a picture.
Well doe to Arran, PL, for doing the investiture. 
Posted in Scouts | Comments Off on Scout Hike 25 Nov 2013
October 23rd, 2013
We made Inside Out, Scouting Irelands Magazine. Well done to Emma Baker for preparing the article and Connor Waters for some editing. Please see images below of the two pages of the article. You can view the full issue click the image of the cover below. 
Posted in Beavers, Cubs, GLC (Great Leprechaun chase), Group, Leaders, Scouts, Ventures | Comments Off on GLC 2013 in Scouting Ireland's Magazine
October 8th, 2013
Camp 'ONSIE' is this years county camp aimed at Scouts.
So if you want to meet new scouts from local groups in the area then, throw on your ONSIE and come along.
Camp 'ONSIE' will be held in Lough Dan, Co Wicklow on Friday 18th- Sunday 20th October
Please see attached for more information :
County Camp Oct 2013:
Posted in Scouts | Comments Off on County Camp "ONESIE"
October 4th, 2013
Hello Parent
Please Click Here to see a list of Scout Activities for the rest of the Scouting year, i.e. upto next Aug.
Remember these are indicative dates and subject to change. This is for your convenience when try to plan family activities.
Hugh
Posted in Scouts | Comments Off on Scout Events