The Venture Scout Section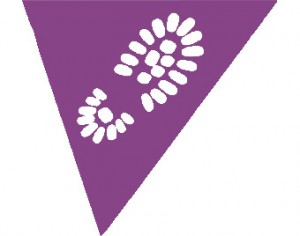 The Ventures are the second oldest group of scouts, they are 15-17 years old. We have the facilities and skills to do all of the following  rock climbing, canoeing, hiking, first aid, backwoods (survival skills), pioneering, orienteering, map and compass work, camping and hostelling, but what we do all depends on what the venture scouts themselves are interested in and which skills they most want to develop. We meet on Wednesday nights from 8pm and always welcome new members. To see what we have been doing and what we have planned, take a look at our calendar and our handy docs section. If you are interested in joining us, please get in touch.
In Ventures we don't have patrols like the scouts do, we have an Exec and Venture Crews. Our Exec is currently made up of a Chairperson (), a Secretary (), a Treasurer () and a Quartermaster (). These were all elected by the other Ventures.
Here is calendar of all of the events that we have planned for the year, nothing is set in stone but it will give you a rough idea of what we are up to. For more information on any activity simply click on it!
Useful letters and documents that you might need as a Venture Scout. Great Leprechaun Chase Parents Meeting Dec 12 Venture Newsletters: So hopefully this will be the first of many monthly newsletters, and I will put them all up here. Venture News Oct 2012 Venture Reports to Group Council: Each month there is a meeting called Group Council, one leader from each section attends along with a youth member from the Scout and Venture Sections. Here we discuss what the sections have been doing in the past month and make any decisions that need to be made about programme, equipment, the den or money. In this section I will post the report that the Ventures give to Group Council each month along with any decisions or actions that are relevant to the Venture section. Group Council Report Oct 2012 Group Council Report Nov 2012 Personal Equipment Lists for all types of Activities: If you have any questions about equipment, what you need or what is best to buy please just let us know. Hillwalking Equipment List This lists what you will need for a days hiking. For this type of activity a small rucksack is best, school bag sized is ideal or between 25 and 35 litres. Hostel Weekend Equipment List All you need for a weekend away when we are staying indoors, this may vary depending on the specific hostel and the activities that we have planned for the weekend. For example you may need to have hillwalking equipment with you aswell. Weekend Camp Equipment List Another weekend away but this time intents so a bit more equipment is needed. A large bag is best for these activities, between 65 and 85 litres is usually best. Hillwalking Expedition Equipment List Hillwalking again but this time for two or more consecutive days and so everything you need must be carried in your rucksack. Packing light is essential, but a reasonably sized bag is still needed, probably 45 litres or larger. Summer Camp Equipment List Everything you will need for our longer (usually between 10 and 14 days) annual camp. Again you will need a large rucksack, between 65 and 85 litres is best. Other Useful Stuff: Other documents and forms that don't really fit in anywhere else. Registration Form 2012/2013 Everyone must have filled out this form and returned it to us before you can participate in any activities. CSA Registration Form Spice Wheel Assessing Adventure Skills Venture Expedition Ideas