Posts Tagged 'Emergencies'
March 1st, 2010
So tonight the Rovers were tasked with making a rope ladder out of nothing but rope, they decided that it would be much more fun to make a stretcher instead and they are basically the same thing anyway, right?!?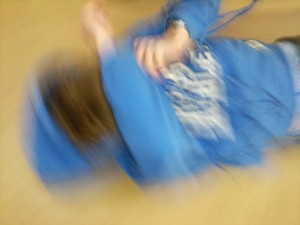 So with only a bag of ropes and their wits about them they began this terrifying and daunting task. I was on hand to provide them with useless advice and take embarrassing photos, which to be honest the three lads didn't really seem to appreciate. Kevin doesn't really like having his photo taken so on the right you will see the best one that I managed to get of him and below are the two Conors modelling the stretcher for you. As you can see it is very effective, as long as you don't actually intend on moving the casualty anywhere.
All in all a good evening was had by all, although I have a suspicion that our stretcher did more damage than good, but i'm that all they needed were more people to carry it. The rest of the meeting was without incident, so that is all I have to say about Rovers and Stretchers.
Posted in Ventures | Comments Off on Rovers and Stretchers