Archive for the 'Leaders' Category
February 2nd, 2016
Hello everyone, the next fundraising event for MIC2016 will be clothes recycling. 
We will accept good quality clothes,
shoes

handbags

belts

teddies

sheets

mobile phones

tablets
We cannot accept
duvets

cushions

curtains

blankets 

end of life clothing etc
We will start collecting the recyclables on Monday 8 February 2016. You can put any of the above items in bin bags and drop down to the Scout Den. 
Collections will be done by a Scouter in the Scout Den Car Park, or you can arrange a collection if you have more than a couple of bags. Please DO NOT leave bags in the car park unless someone is there to accept them. All electronics should separated. 
If you wish a arrange a collection please email hughATSYMBOL29thdublinDOTorg and he will arrange a time that suits. 
The fundraising is being done in conjunction of a recycling company call Bag2School and they will pay per kilo of recycled items. The company will also donate a further 10% of what we raise to CanTeen Ireland. 
Please see flyer below that we will give out at Section meetings.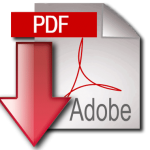 Posted in Beavers, Cubs, Fundraising, Group, Leaders, Scouts, Ventures | Comments Off on MIC 2016 Fundraising – Clothes Recycling
September 6th, 2015
Here are a few links to games sites: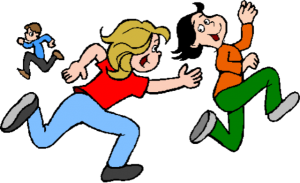 Fast games
These are games normally played at the start of a meeting to help burn some energy off:
June 6th, 2014
To all
Please see Lidl website, they are doing camping gear again. The rucksack looks big enough for annual or weekend camps but you would need to check to see if the sleeping bags are any good, if amyone else has looked at them in the past please let us know.
Posted in Cubs, Group, Leaders, Scouts, Ventures | Comments Off on Lidl are doing camping gear again
March 27th, 2014
See the Lidl website, click here, they are doing outdoor gear from next Mondy.
Posted in Beavers, Cubs, FMC, Group, Leaders, Scouts, Ventures, Website | Comments Off on Lidl are doing outdoor gear
October 23rd, 2013
We made Inside Out, Scouting Irelands Magazine. Well done to Emma Baker for preparing the article and Connor Waters for some editing. Please see images below of the two pages of the article. You can view the full issue click the image of the cover below. 
Posted in Beavers, Cubs, GLC (Great Leprechaun chase), Group, Leaders, Scouts, Ventures | Comments Off on GLC 2013 in Scouting Ireland's Magazine
April 12th, 2013
Scouting Ireland's monthly news letter is InsideOut. The April addition details are below.
Dear Scouter
Welcome to this month's issue of Inside Out your monthly one stop shop for all that is happening in Scouting Ireland. This month we feature;
All the details ahead of this months' National Council
A really very well written report by a Scout who took part in the recent Crean Challenge
Details of all the candidates who are standing for election to the various positions available at National Council
The communications team distribute their 2nd batch of newly designed Promotional Posters
Community Celebration week is launched with details on how to get involved
As always we have loads of Reports and pictures of events happening all over the country
Remember if you want to submit an article for next month's issue then please forward them to communications@scouts.ie. Please forward this on to all Scouters and Youth Members in your group. Don't presume they have got it. Deadline for next month's issue is 30th April.
To View this months' issue click on this link http://www.scouts.ie/news/article/inside_out_april_issue-720.html
Posted in Beavers, Cubs, Group, Leaders, Scouts, Ventures | Comments Off on Inside Out